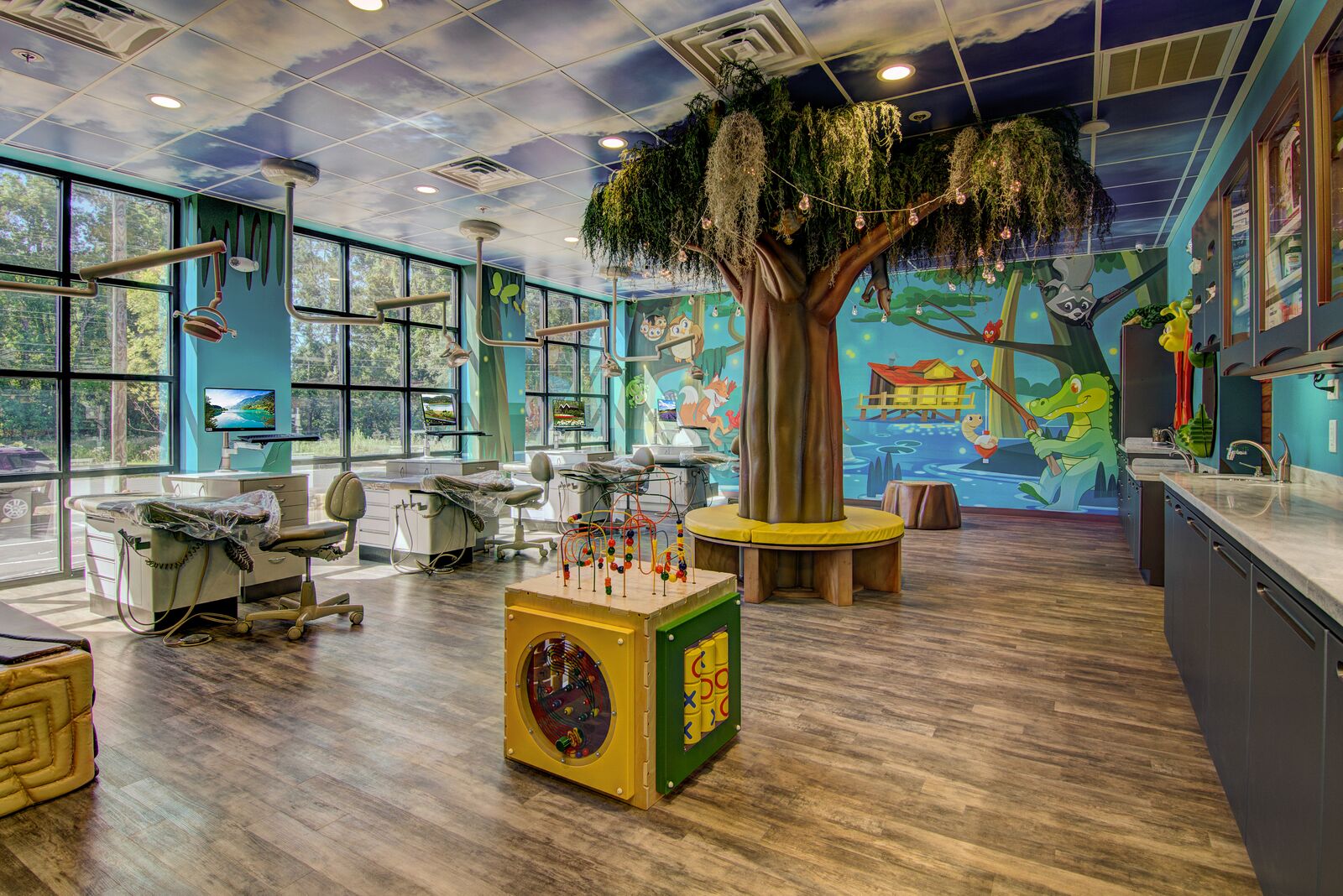 Pediatric Care for Children & Adults
At Summerville Pediatric Dentistry, we are focused on the dental care of children from infancy through adolescence. We help guide children and parents to create positive dental habits from an early age in order to prevent future dental problems.
Teething
Normally the first tooth erupts between ages 6 to 12 months. Gums are sore, tender and sometimes irritable until the age of 3. Rubbing sore gums gently with a clean finger, the back of a cold spoon or a cold, wet cloth helps soothe the gums. Teething rings work well, but avoid teething biscuits—they contain sugar that is not good for baby teeth.
While your baby is teething, it is important to monitor the teeth for signs of baby bottle decay. Examine the teeth, especially on the inside or the tongue side, every two weeks for dull spots (whiter than the tooth surface) or lines. A bottle containing anything other than water and left in an infant's mouth while sleeping can cause decay. This happens because sugar in the liquid mixes with bacteria in dental plaque, forming acids that attack the tooth enamel. Each time a child drinks liquids containing sugar, acids attack the teeth for about 20 minutes. When awake, saliva carries away the liquid. During sleep, the saliva flow significantly decreases and liquids pool around the child's teeth for long periods, covering the teeth in acids.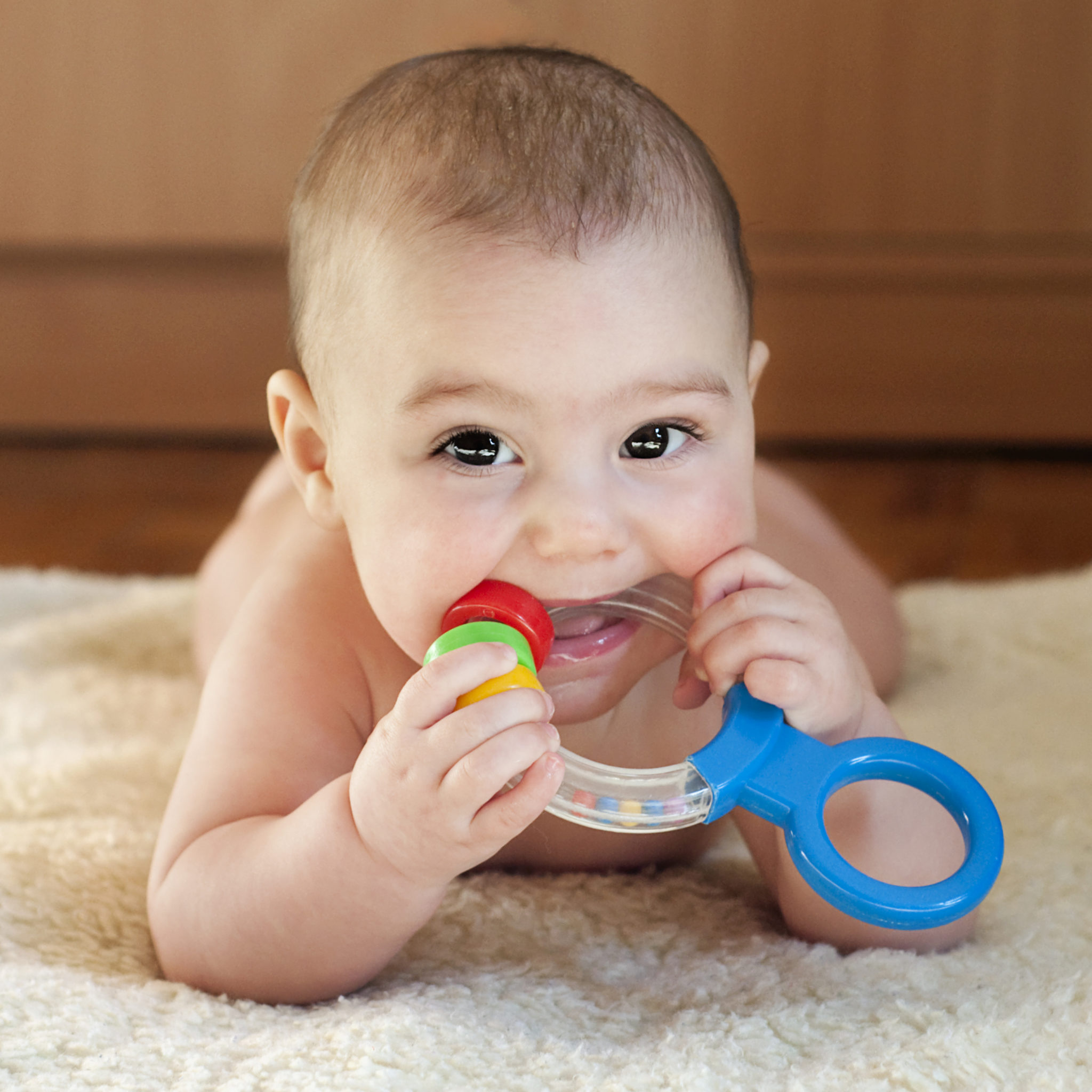 Schedule Your Appointment Today!
We are always available to talk with you and address your concerns. Please feel free to contact us during the following hours through our office phone number or e-mail address. After hours, you may contact us through our answering service.
We are open from 10am - 6pm on Monday and 8am - 5pm Tuesday - Friday.
Email: [email protected]
Pediatric Dentistry
384 E 5th North Street
Summerville, SC 29483
Phone: (843) 821-6433
Orthodontics
405 W 5th North Street
Summerville, SC 29483
Phone: (843) 285-5315